2021 Theater Season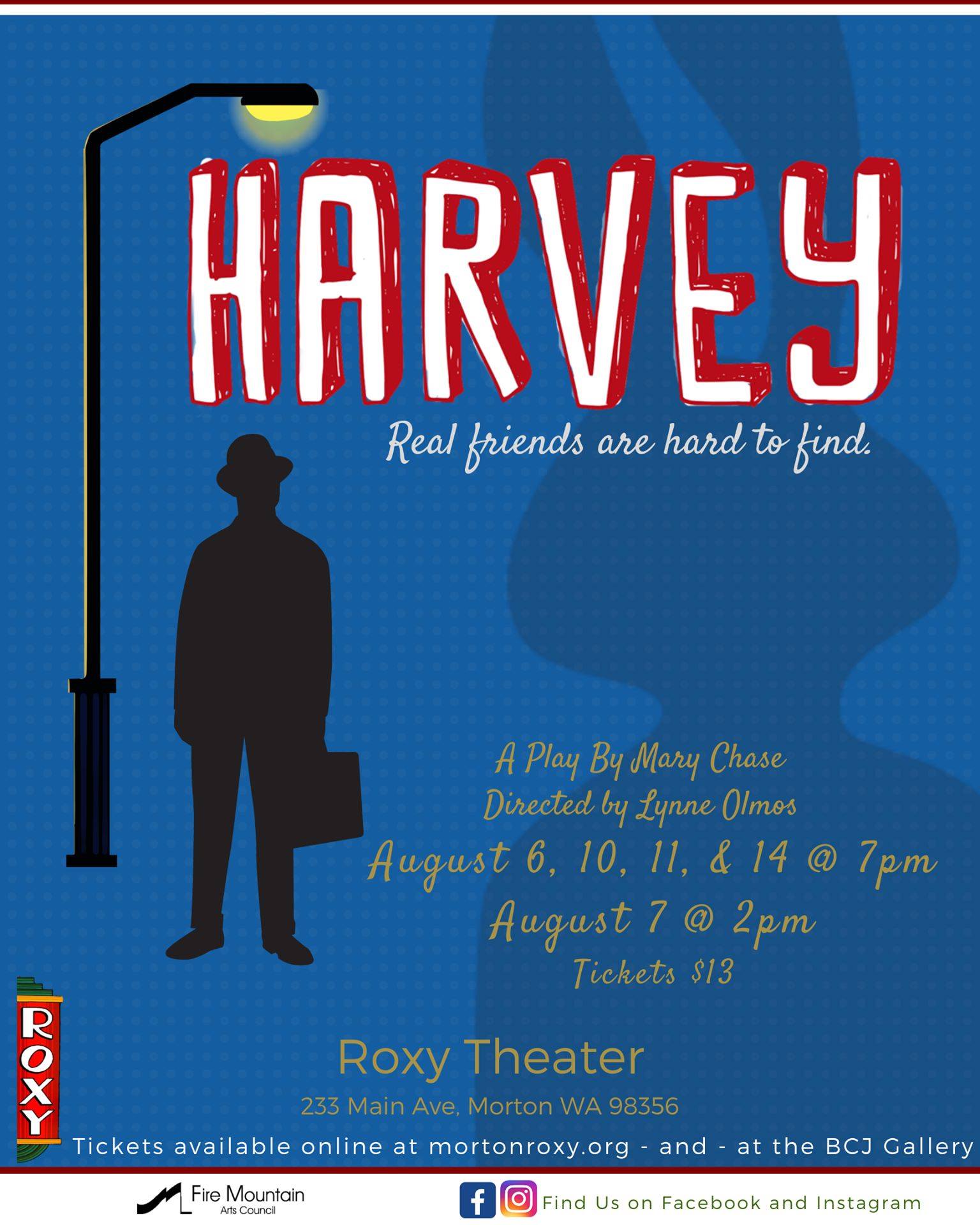 Harvey
Live Theater at the Roxy Theater
August 6, 10, 11, & 14 @ 7 p.m.
August 7 @ 2 p.m.
Harvey is a six-foot-tall rabbit invisible to everyone except Elwood, much to the exasperation of his sister, Veta. In order to save the family's social reputation, Veta takes Elwood to the local sanatorium. But when the doctors mistakenly commit his anxiety-ridden sister, Elwood—and Harvey—slip out of the hospital unbothered, setting off a hilarious whirlwind of confusion and chaos as everyone in town tries to catch a man and his invisible rabbit.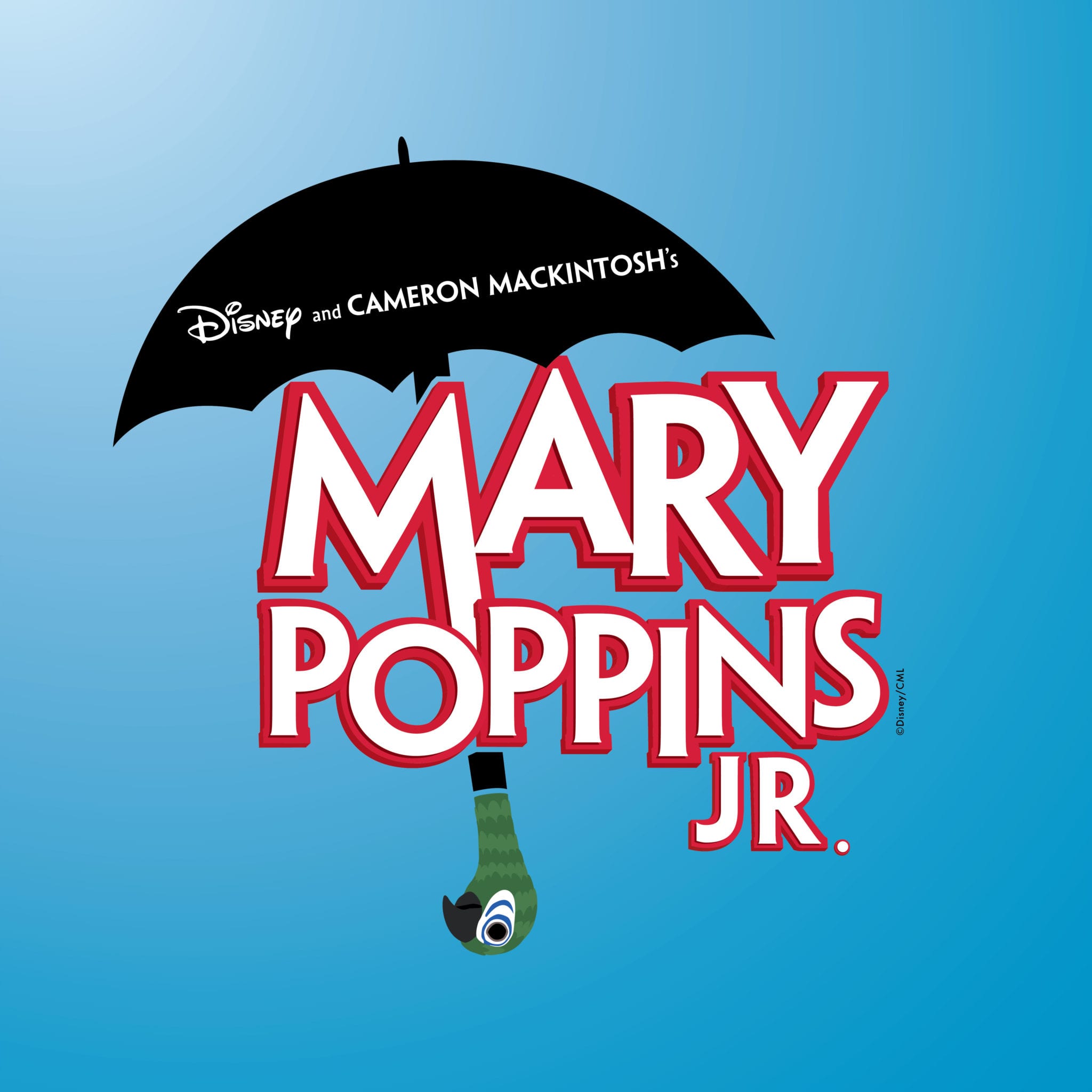 Mary Poppins Jr.
Onstage Youth Theatre at the Roxy Theater
Friday, July 9th at 7 p.m.
Saturday, July 10 at 2 p.m. & 7 p.m.
Tickets: $10 adults, $5 children (2-18 years old)
Onstage Youth Theatre is proud to present 'Mary Poppin's Jr. ' All of London is shouting from the rooftops about this exciting stage adaptation of the classic tales of Mary Poppins. Join the Banks family as they encounter adventure after fun-filled adventure with their curious new nanny, Mary Poppins. Adapted especially for young performers, this musical includes favorite Sherman brothers songs such as "A Spoonful of Sugar," "Feed the Birds," and "Supercalifragilisticexpialidocious," as well as wonderful new songs by George Stiles and Anthony Drewe. With colorful characters and an irresistible score, Mary Poppins JR. is sure to be a crowd-pleaser for all ages! This "practically perfect" 70-minute musical, designed for middle school-aged performers, is based on the classic P.L. Travers stories and the Walt Disney film.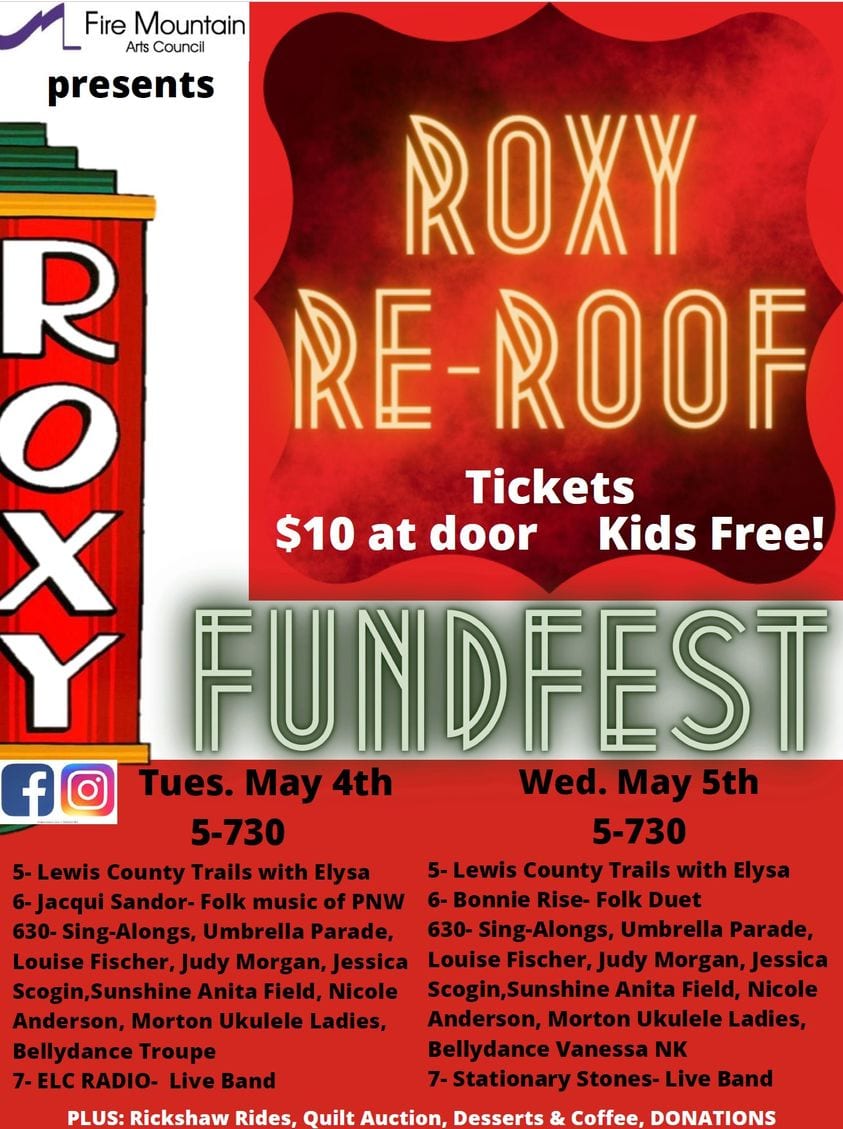 Roxy Re-Roof FundFest
Fundraiser at the Roxy Theater
Tuesday, May 4th & Wednesday, May 5th
5pm-6pm: East Lewis County Hiking Trails Presentation
6pm-7:30pm: Live Music, Entertainment, Rain Fest AND MORE!
Tickets: $10 and kids free
Join us for our first live event in a while! All proceeds will go towards Roxy improvement projects; like Re-Roofing the ROXY! Can't come in person but still want to donate? Click the link to donate straight to our GiveBIG campaign.
2020 Theater Season
Little Women
Dessert Theatre at the Roxy Theater
February 14 & 21 at 7 p.m.
February 15 & 22 at 2 p.m.
Tickets: $18 advance, $20 at the door. Includes delicious dessert and hot beverage service. Students: $10
Under the guidance of their beloved mother, the four sisters–tempestuous Jo, motherly Meg, shy Beth, and spoiled baby Amy–struggle to keep their family going while father is away in the Civil War. In this beautifully dramatized adaptation of the classic novel, even as privations, illness, and sibling rivalry cast their shadows, each girl strives to find her true self. A collaboration with OnStage Teen Theatre Education Program. Script by Thomas Hischak.
Tickets available here online and, beginning January 15, at the BCJ Gallery (360-496-0542). Reserved seating. Includes delicious dessert and hot beverage service.
OnStage Youth Program
Jessica Scogin, Artistic Director
Christina Brischetto, Producer